To change name, address or date of birth in Aadhaar card
To get rid of the problems associated with Aadhaar card, UIDAI has started Aadhaar service centers in some cities. You can change your base by visiting these places. Apart from this you can also create a new Aadhaar card. Learn how to make an appointment.
Online to avail the facilities of Aadhaar Service Center. .Appointment will have to be taken.
To create a new Aadhaar card
To update the date of birth
To update the mobile number
This is how an appointment can be made.
Find out how you can make an appointment online.
Step 1. Visit the Aadhaar Self Service Update Portal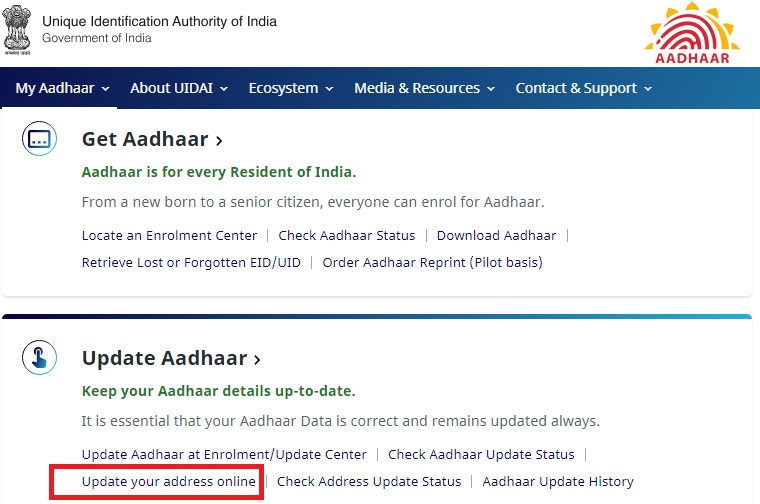 Step 2. If you've got valid address proof click on "Update Address" else "Request for Address Validation Letter"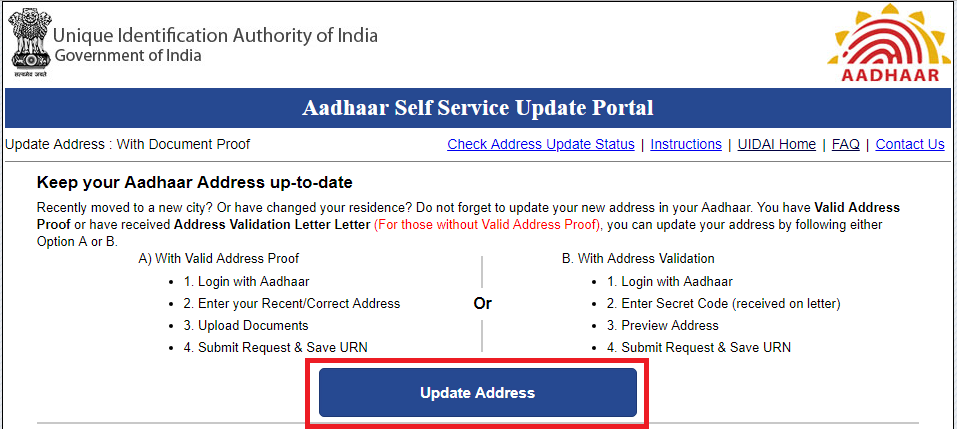 S
tep 3. within the new window (https://ssup.uidai.gov.in/web/guest/update), enter your 12-digit Aadhaar number
aadhar card update step 3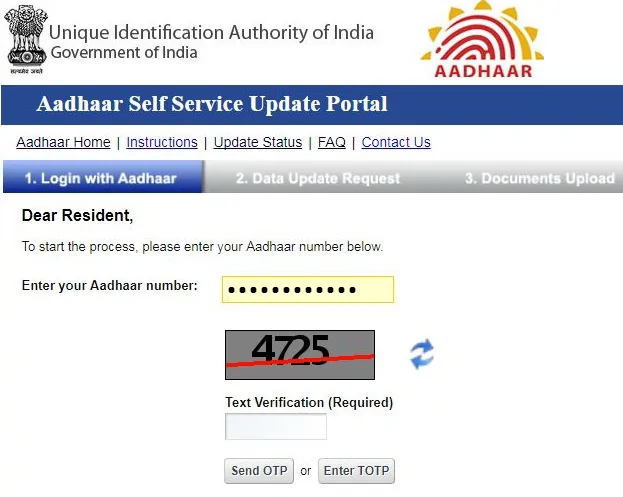 Step 4. Enter the text verification code within the box and click on on Send OTP or Enter TOTP

Step 5. An OTP are going to be sent to the mobile number registered in UIDAI's database.

Step 6. and enter otp to open your aadhaar acount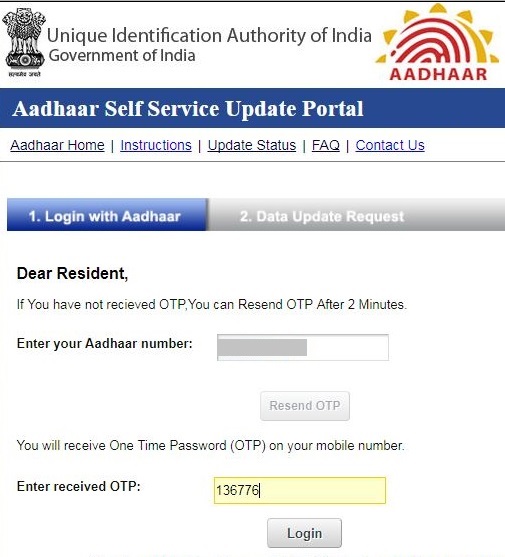 Step 7. Alternately, you'll use the TOTP feature to authenticat
e
aadhar update step 7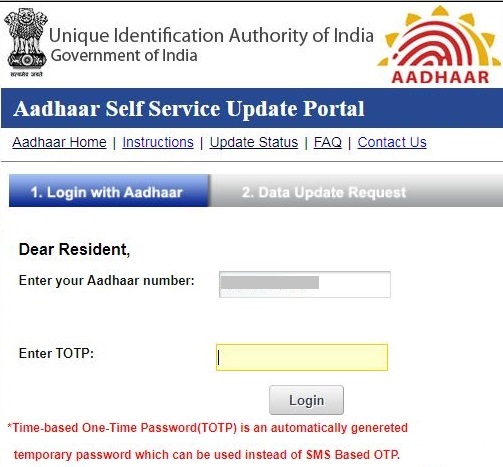 Step 8. Tick the Address option and click on on the Submit button

Step 9. Enter your residential address mentioned within the Proof of Address (PoA) and click on on the "Submit Update Request" button

Step 10. just in case you would like to switch your address, click the "Modify" option

Step 11. Now tick the declaration and click on on the "Proceed" button

Step 12. Select the document type you would like to submit as PoA for verification and upload the scanned copy of the address proof and click on on the "Submit" button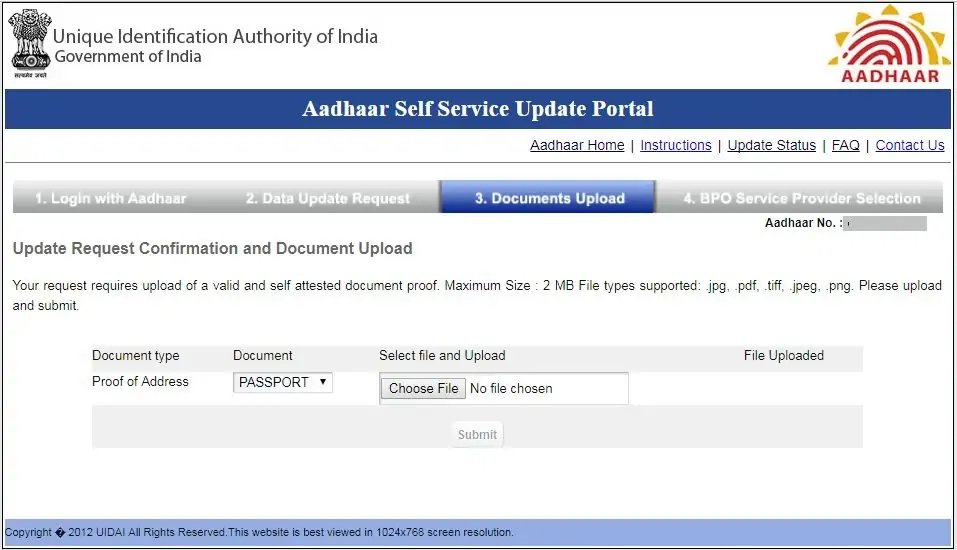 Step 13. Click on the "Yes" button and choose the BPO service provider which will verify your details and click on on Submit

BPO service provider selection

Step 14. The BPO service provider inspects if the small print mentioned within the form matches with the POA and forward your request to UIDAI.
Once updated, you'll download the updated version and obtain your Aadhar card print out.
First of all you have to go to UIDAI website https://uidai.gov.in/.

Now click on My Aadhaar. Then go to Book An Appointment option. Here you will find the City Location option. In it you choose the city. Then click on Proceed To Book An Appointment.

A new page will open. It will have 3 options. New support, support update and manage appointments. You choose one of them according to your need. If you select Aadhaar Update Option and enter the registered mobile number, captcha code and OTP, your application will be verified.
વધુ માહિતી માટે અહિયાં ક્લિક કરો.
After OTP verification you fill in your details in the form given here. This form asks for details attached to the appointment. After that you have to choose the time slot of the booking appointment.
Now check the details of your appointment in the final step. If you want to change, click on the Preview tab or click on the submit button. This online appointment booking process can be used for free.